Welcome to the page for the course Perl Programming with Application to Bioinformatics at Uppsala University!
Application
Application closed for now.
Course textbook
Learning Perl – 6th Edition (Randal L Schwartz, Brian D Foy, Tom Phoenix) ISBN 1449303587 (Adlibris, Amazon, O'Reilly)
We may refer to the book simply as LP in some of the exercises.
Schedule & Chapters
Course plan, exercises and lectures
Map of BMC
BMC: Enter through the C11 entrance. The lecture and computer lab hall is called "Trippelrummet" and is located on the bottom floor of the SciLife building "Navet" (E10 on the map).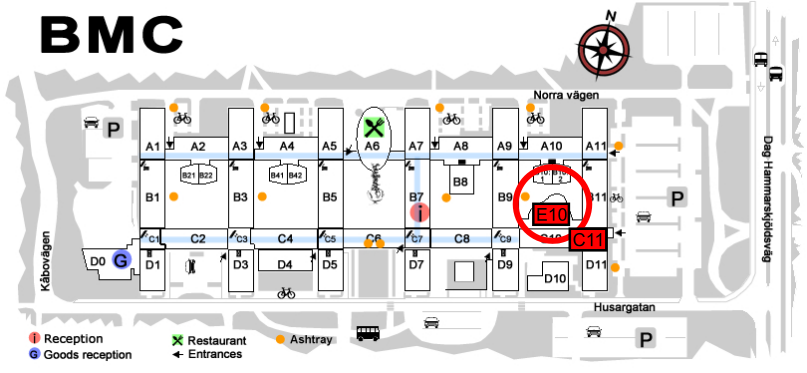 Additional resources
Perldoc (online syntax documentation)
Perlmonks (a very friendly and helpful online community of Perl hackers [but search before you ask a new question!])
Beginning Perl (online introduction to Perl)
Attribution
Lectures: Matthew Webster
Exercises: Andreas Wallberg, Erik Axelsson, Olof Karlberg
Course website: Andreas Wallberg